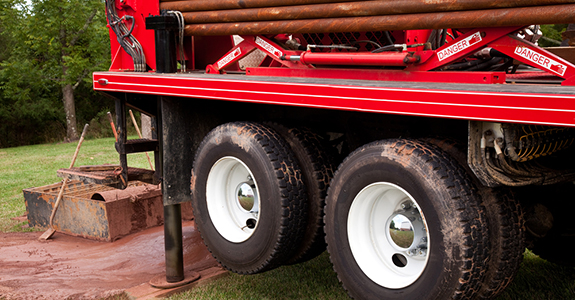 Directional Drilling & Well Maintenance
When you need assistance with water well drilling or other well repair work in Lemore, Cimarron, Kings County, Armona, or Hanford, CA, the BBB accredited team at Rodrigues Pump Company is here to help. We love being a key part of the community, and we work hard to ensure that every single well maintenance job we take on, whether large or small, receives the proper amount of attention and care. Here is a closer look at what we can do for you:
Consultations: Before you can fully embark on any project, you need to know exactly what you are getting into. We are happy to offer detailed consultations, which include free estimates, inspections and more.
Well drilling: This is one of our primary services, and we have been getting the job done right since 1988. We are happy to work with a wide range of clients in need of well work.
Directional Boring: In addition to water well drilling, horizontal and directional drilling is one of our most often requested services. We can drill sideways to add irrigation pipes or electrical conduit installation on your project.
Our business handles well repairs, installations and other services for a wide range of products. Here is a comprehensive list of our effective services:
Booster pumps
Deep well turbine pumps
Jet pumps
Shallow well pumps
Waterline installation
Water tanks
Well de-sanding
Well troubleshooting
Centrifugal pumps
High-pressure pumps
Reverse rotary drilling
Water analysis
Water pressure problems
Well deepening and pump lowering
Well supplies
If you would like to learn more about our services or are interested in receiving a free estimate on well maintenance, please give Rodrigues Pump Company a call at 559-924-9097, or visit our Contact Us page. We look forward to hearing from you.